California Farm WinterCarrot Cake. Heavy cream whipped into the cream cheese. Place the other cake on top and use the remaining frosting to frost the top and sides of the cake. Top with pecans or other toppings of choice if desired.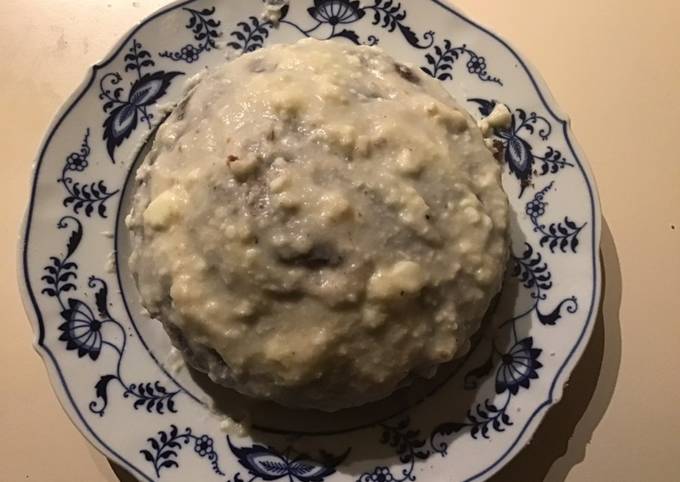 In a separate large bowl, beat the brown sugar, granulated sugar, and eggs together with an electric hand mixer on medium speed until just combined. This best ever recipe for carrot cake can be baked as a single layer or multiple layers. A simple, moist, yummy carrot cake with cream cheese frosting. You can cook California Farm WinterCarrot Cake using 18 ingredients and 4 steps. Here is how you cook it.
Ingredients of California Farm WinterCarrot Cake
Prepare of For the frosting:.
Prepare Quart of full milk, not ultra pasteurized, to make 8 ounces cream cheese.
It's of Juice from one lemon.
Prepare cup of Powdered sugar.
You need Teaspoon of Vanilla extract.
It's Stick of Unsalted butter.
Prepare of For the cake batter:.
It's 2 of large juicy winter carrots.
You need 1 cup of All-purpose flour.
Prepare 1 cup of powdered sugar.
You need 1 Tsp of baking powder, 1 tsp baking soda.
Prepare 1 teaspoon of cinnamon powder.
You need 2 of Fresh farm eggs.
It's 1/2 cup of Raisins soaked in 2 Tbs brandy.
It's 1/2 cup of Almond spice or ground almonds.
Prepare 1 cup of Grapeseed oil, or another neutral flavored oil.
Prepare of Cost: carrots $.14, flour, baking powder & soda $.60, grapeseed oil $.60,eggs $.40, almond spice $.20, raisins $.20, milk $1.20, butter $.40, powdered sugar $.40, $1 per person.
It's of Equipment: I use three small baking pans, 4 inch diameter, 1 1/2 inches high to make a three layered cake that is four inches wide and four 1/2 inches high.
By Janni Put the carrots into a large mixing bowl and set aside. In a separate bowl, combine flour, baking soda, cinnamon, and salt; gently stir into carrot mixture. Remove from oven, and set aside to cool. Please contact us if you would like to be included in our friends of the farm section.
California Farm WinterCarrot Cake step by step
Make the cream cheese for the frosting. Put quart of milk in dutch oven, add 1/2 tsp of salt, cover, heat to 190F degrees, stir to prevent scalding. Do not let the milk boil. When milk is at 190F degrees, Stir in juice of small lemon or large half lemon, let curdle, about 10 minutes. Pour into kitchen towel in collander, squeeze, save drained wey liquid for later baking purposes..
Make the frosting: add stick of butter and 2 cups of powdered sugar, and the fresh cream cheese, and tsp of vanilla extract, to the dough mixer, mix till smooth, cool in fridge..
Make the cake batter and bake at 350F degrees, 45 minutes or more: mix 2 eggs, cup of grapeseed oil, 1 cup of powdered sugar, 1 cup of all-purpose flour, tsp baking soda, tsp baking powder, teaspoon ground up cinnamon, half cup raisins soaked in brandy, 1/2 cup almond spice, 2 large fresh grated winter carrots in dough maker. Fill the oiled baking forms half full with batter, the cake will double in size. Cool completely before frosting..
Frost the cake: remove cooled down cake layers carefully, trim tops if bulging, loosen rings before removing bottom form. Frost tops first. Remaining frosting is for the sides. Serve cold. Enjoy!.
Our Friends of the Farm include: Hengst Quality Sausage. Picaboo Graphik. "Beyond the farm community, beyond the restaurant community, there are some people who are working on really interesting products, services, very early stage technology—all related to food." BranchFood's star rose over the next few years through its well-crafted networking events, its sponsorship of food conferences and roundtables, and. Healthy Food for a Happy World. At Flower Child, we make every last bite from scratch, using fresh ingredients from close to home and serving healthy food that takes you to a happy place. That's our promise to you, whether you're vegetarian, vegan, paleo, or just hungry.